Primary Care without Insurance in Bradenton FL
At PrimeHealth Primary Care, those without health insurance may get low-cost medical treatment. To ensure that patients are aware of the financial element of their care, our devoted staff is committed to offering affordable prices. For more information, please

contact us

or

request an appointment

online. We are conveniently located at

3014 53rd Ave East, Bradenton, FL 34203

.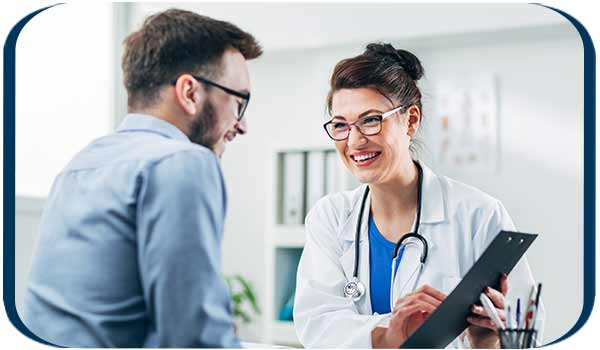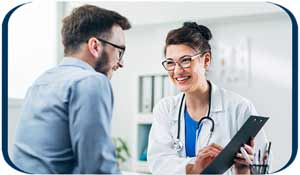 Table of Contents:
How much does a primary care visit cost without insurance in Bradenton FL?
Can I visit primary care with no insurance?
Is it cheaper to go to primary care without insurance?
How much does a primary care visit cost without insurance in Bradenton, FL?

If you're in Bradenton and want to visit a primary care center without insurance, the cost can vary based on a few important factors. On average, you can expect to pay anywhere from $70 to $200 for a primary care visit without insurance. However, the final cost will depend on circumstances such as the specific healthcare provider, the complexity of the visit, and the services rendered. Primary care visits usually encompass a range of services, from routine check-ups to addressing specific health concerns. The cost of your visit will also be influenced by any additional services you may need during your appointment, such as lab tests or other diagnostic procedures.

PrimeHealth Primary Care is conveniently located in Bradenton and offers great rates for our valued patients, both insured and uninsured. Our dedicated staff is committed to providing transparent pricing to ensure patients have a clear understanding of the financial aspect of their care. Remember that seeking quality healthcare is essential, and while costs are a factor, it's important to prioritize your health and wellness by choosing a reputable primary care provider such as PrimeHealth Primary Care.
Can I visit primary care with no insurance?

Yes, you can certainly visit a primary care provider even if you don't have health insurance. Most healthcare facilities and clinics understand the importance of accessible healthcare and are committed to providing services to patients regardless of their insurance status.

When you seek medical care without insurance, it doesn't mean you have to compromise on your health or the quality of care. Primary care visits are crucial for maintaining your general health, addressing various health concerns, and receiving preventative care. If you visit a primary care provider without insurance, the costs associated with the visit will be your responsibility.

Our reputable team offers transparent pricing and will work with you to find affordable payment options. Our clinic offers membership plans, which are ideal for uninsured patients, to make primary care much more affordable. These plans start at a fixed monthly rate of $59 and can help you keep costs down if you frequently visit your primary care physician.

Taking care of your health is a top priority. That's why our staff ensures there are resources available to help you access the care you need. If you have concerns about the cost of your visit, don't hesitate to reach out and discuss them with our compassionate and knowledgeable staff members. Our team can provide you with important information regarding pricing and payment terms to ensure you receive the best possible care without breaking the bank.
Is it cheaper to go to primary care without insurance?

Yes, going to a primary care clinic without insurance is often the most affordable option, particularly if you choose a healthcare provider that offers competitive pricing for uninsured patients, such as the team at PrimeHealth Primary Care. Our experts are highly dedicated to making sure that quality healthcare is accessible to the valued members of our local community.

By choosing a healthcare provider like PrimeHealth Primary Care, you can receive the medical attention you need without the financial strain associated with insurance premiums and high deductibles. It's recommended to reach out and inquire about the pricing structure of your chosen healthcare facility to find out if it aligns with your budget and healthcare needs. Our team provides affordable and comprehensive care to patients who do not have insurance coverage.

Primary care clinics are designed to handle a wide range of non-life-threatening medical concerns, offering personalized attention and comprehensive care at a lower cost compared to the high expenses associated with emergency room visits. Without insurance, emergency room visits can result in substantial bills due to the extensive facilities and resources needed to deal with the volume of acute and critical cases. On the other hand, primary care clinics typically have more transparent and affordable pricing, allowing you to address your health needs without the added financial burden of emergency room charges.

Ultimately, choosing primary care is often a practical and cost-effective choice, especially when compared with alternative options. By choosing a provider that offers fair and competitive pricing options, you can ensure you receive quality care regardless of your coverage.

Bradenton, Florida, and surrounding areas are served by PrimeHealth Primary Care's compassionate medical treatment at affordable pricing. For more information, please contact us or request an appointment online. We are conveniently located at 3014 53rd Ave East, Bradenton, FL 34203. We serve patients from Bradenton FL, Ellenton FL, Palmetto FL, Rubonia FL, Foxleigh FL, and West Samoset FL.