Primary Care Physicians Accepting New Patients in Bradenton FL
Our professional and compassionate doctors at PrimeHealth Primary Care are accepting new patients. We are experienced in preventive care, as well as the diagnosis and treatment of acute and chronic disorders. For more information, please contact us or request an appointment online. We are conveniently located at 3014 53rd Ave East, Bradenton, FL 34203.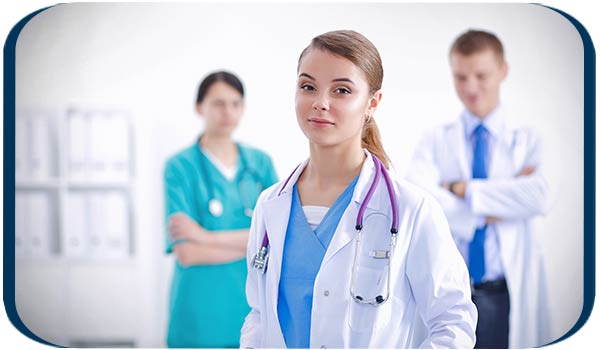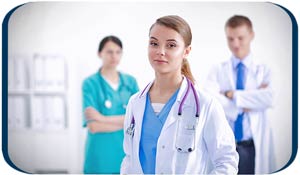 Table of Contents:
How can I find a primary care physician in Bradenton FL?
Do primary care physicians accept new patients?
What questions should a new patient ask the doctor?
How do I approach a new primary care doctor?
Do I need to book an appointment at PrimeHealth Primary Care?
How can I find a primary care physician in Bradenton FL?

In order to manage your health, you must choose a primary care physician. Generally, your primary care doctor handles most of your medical needs, including wellness visits and routine screenings, non-emergency illnesses such as earaches and sore throats, and questions and concerns about your health. You will also be referred to a specialist if you have an HMO.
 
Some relationships between patients and primary care providers can last decades, while others will end when you switch insurers or move. No matter how long you plan to see your primary care physician, maintaining a good relationship is crucial. A physician should be in-network with your insurance provider, meet your health needs, and be someone you trust.
Do primary care physicians accept new patients?

Whether a primary care doctor is accepting new patients differs based on a variety of factors. Luckily, PrimeHealth Primary Care is accepting new patients in the Bradenton, FL, area.
 
We provide urgent care and preventative care at PrimeHealth Primary Care. We offer alternative pain management, blood tests, chronic care, covid testing, diabetes care, and more.
What questions should a new patient ask the doctor?

Finding a new primary care provider can be stressful for many people. It may be enough for some people to trust their gut instincts, but to decide if your potential new doctor is right for you, you may need more information. Choosing a care provider is often best done by sitting down and discussing how they view care and how they align with your needs.
 
Many prospective patients are unsure of what to ask a doctor when they finally sit down to talk. Thankfully, there are many simple questions a patient can start with.
 
In the event of a sudden illness or injury, it is important to inquire whether the clinic accepts last-minute appointments. Some physicians may be able to handle such cases with the help of physician assistants or nurse practitioners. Having a clear understanding of what to expect from a new physician can lead to a more satisfying relationship.
 
The benefits of taking an active role in your healthcare are numerous. Your involvement is welcome by providers of healthcare, such as doctors and nurses. A person who is caring for you should be able to answer all your questions. You may find it helpful to write down questions you would like to ask your doctor next time so that you have all the information you need. Whether you have a minor ache, cough, or a family history of a particular condition, feel free to discuss it with your doctor. You may wish to ask about alternate treatment options if you wish to avoid certain treatment concerns about any aspect of your health or treatment, don't be afraid to ask.
How do I approach a new primary care doctor?

In preparation for their first appointment, new patients should do everything they can to prepare. A clinic that treats new patients will not have access to the patient's comprehensive health record. In order to ensure the highest quality of health care, the patient should gather as much information as possible about the appointment. The patient should bring documentation about their medical history and a list of their current medications. It is important for patients to be open and thorough when consulting with healthcare providers. Following a comprehensive examination and routine vital checks, patients can expect a diagnosis and treatment, including prescription medication and/or follow-up appointments, focusing on the specific area of concern. Additionally, if you are bilingual or don't speak English, ask your physician if he or she speaks your preferred language, or find someone who is bilingual to accompany you. It is also recommended by many physicians that new patients bring a friend or family member with them to their appointments, especially if they are elderly or have memory problems.
Do I need to book an appointment at PrimeHealth Primary Care?

We are open five days a week at PrimeHealth Primary Care. Appointments are necessary, for more information, contact us or schedule an online appointment. You can find us at 3014 53rd Avenue East, Bradenton, FL 34203. You can count on the doctors at our clinic to provide you with excellent care. We serve patients from Bradenton FL, Ellenton FL, Palmetto FL, Rubonia FL, Foxleigh FL, and West Samoset FL.