Telehealth Services in Bradenton, FL
Our telemedicine services enable patients to obtain online treatment from a network of qualified telemedicine physicians. Contact PrimeHealth Primary Care today! For more information, please contact us or request an appointment online. We are conveniently located at 3014 53rd Ave East, Bradenton, FL 34203. We serve patients from Bradenton FL, Ellenton FL, Palmetto FL, Rubonia FL, Foxleigh FL, and West Samoset FL. We are currently accepting new patients.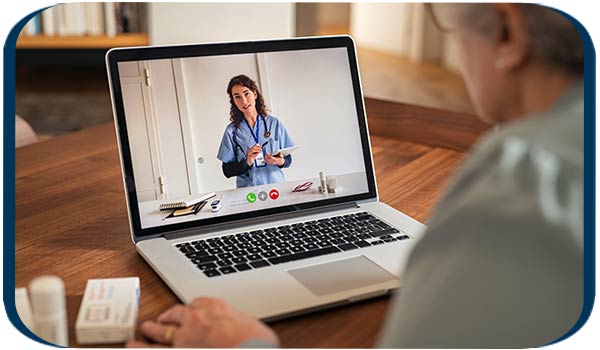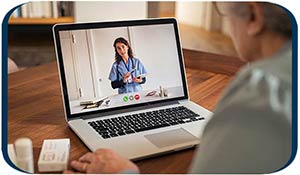 Table of Contents:
What types of services can you get through telemedicine?
What is an example of telemedicine?
What do telemedicine providers do?
Which skin condition is common in older adults?
Telemedicine services allow patients to receive health care and medical services from doctors, nurses, and other healthcare providers through video and audio conferencing, rather than in-person visits. This makes it possible for people who do not have the ability to travel to a doctor's office or clinic to receive the care they need. Some of the most common uses of telemedicine include remote consultations with doctors, telephoning or texting with a nurse for health information, and receiving a prescription from a doctor or pharmacist. Telemedicine is also used for a variety of other health care services and care delivery, including remote patient monitoring and home health care services.
What types of services can you get through telemedicine?

Telemedicine, or medical services provided via video and the internet instead of in person, is becoming more common. They are often used for simple consultations and diagnoses, but some clinics use telemedicine to provide much more extensive services to their patients. This includes everything from remote diagnostics to prescriptions, and it is growing much faster than initially expected. Many large health systems are investing in telemedicine to provide better care and better serve their patients, and the technology used to provide these services is on the rise.
What is an example of telemedicine?

Telemedicine is the use of remote health services and technology to provide medical care remotely, which supplants the need to visit a doctor in person. It allows patients to access the same level of care as they would at an in-person visit without leaving their homes. During a telemedicine appointment, patients can speak with a doctor, renew a prescription, and receive a diagnosis for a physical or mental health condition.
What do telemedicine providers do?

Telemedicine providers offer medical services via video, audio, and text communications. Through telemedicine, patients can access a variety of health care services depending on what their doctor provides. At PrimeHealth Primary Care, we offer the following services via telemedicine:

• Allergies
• Asthma
• Bronchitis
• Colds
• Infections
• Sore throat
• Pinkeye
• Rashes
• Sinus infection

While telemedicine is a great way to receive many healthcare services, it is not an appropriate option for some medical conditions or issues, including emergency medical symptoms, such as shortness of breath or chest pain. In addition to this, there are some other types of issues and conditions that are better conducted in a medical office, including the following:

• Chest pain
• Wounds requiring suturing
• Mental health issues
• STDs
• Pregnancy or birth control concerns
• Head or neck injuries
What equipment do you need for telemedicine?

For patients, equipment requirements for telemedicine are basic and include an internet-enabled device such as a smartphone, tablet, laptop, or desktop; a secure and reliable internet connection; and a webcam (included in most smartphones, tablets, and laptops). This will provide access to online patient portals and other media that enable remote communication. These basic requirements make telemedicine not only feasible but also a more convenient and affordable healthcare option.
 
On the other hand, the technological requirements for healthcare practices are more intricate and involve specialized equipment that was specifically designed for virtual care. These include:

• Remote vital monitoring
• Virtual stethoscopes
• Wireless scales
• Thermometers
• Digital otoscopes
• Pulse oximeters
• High-quality cameras for specialty practices
• HIPAA-compliant software

All of these devices and instruments enable a better provision of virtual care and allow physicians to provide a more complete picture of care remotely.
 
For top-level telemedicine services that can improve your quality of life, trust the professionals at PrimeHealth Primary Care. Contact us today or book an online appointment for telemedicine services, or visit our clinic conveniently located at 3014 53rd Ave East, Bradenton, FL 34203. We serve patients from Bradenton FL, Ellenton FL, Palmetto FL, Rubonia FL, Foxleigh FL, and West Samoset FL. We look forward to serving you!