Benefits of Visiting Primary Care in Bradenton FL
PrimeHealth Primary Care prioritizes your health through primary care. Regular visits to primary care can help improve overall health and wellness while aiding in the early detection of diseases. Our comprehensive services provide numerous benefits, including preventive care, early diagnosis of health conditions, and customized treatments. Learn more about how a primary care physician can assist you in achieving your health targets. For more information,

contact us

or

schedule an appointment

online. We are conveniently located at

3014 53rd Ave East, Bradenton, FL 34203

.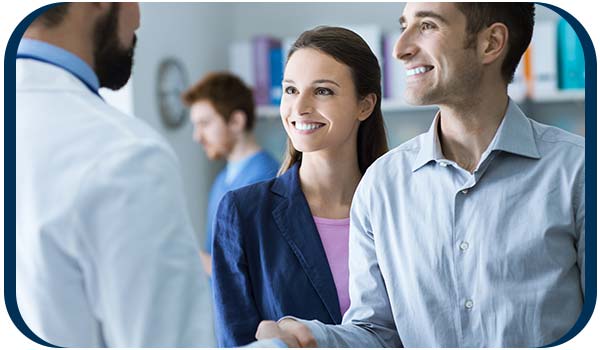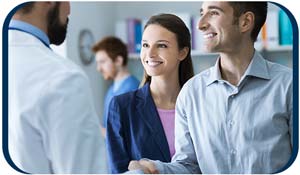 Table of Contents:
What is the purpose of primary care?
Why are primary visits important?
How primary care helps improve our health?
How often should I see my PCP, if I consider myself in overall good health?
What is the purpose of primary care?

The main purpose of primary care is to serve as the initial point of contact within the healthcare system, ensuring that individuals have access to essential information and resources for achieving optimal health outcomes. Primary care providers have a wide-ranging of understanding of various physical, psychological, and social ailments that can impact their patients, as they often work with diverse patient populations.

The core objective of primary care is to enhance public health by offering convenient access to medical services. Primary care takes a preventative approach focusing on the overall well-being of the individual rather than solely addressing specific organ systems or diseases. The primary care model strives to improve the complete health and wellness of patients by preventing, identifying, and addressing existing or potential health issues.
Why are primary visits important?

Primary visits play a crucial role in maintaining good health and prolonging lifespan. Regular examinations, testing, and screenings are vital components of promoting a patient's overall well-being. By scheduling routine visits with your primary care physician, you enhance the ability to identify potential problems at an early stage, significantly improving the chances of effective treatment. Your body's wellness is influenced by various factors, including lifestyle choices, family history, and other elements beyond your control.

A primary care physician possesses the expertise to conduct thorough evaluations, ensuring that all aspects of your health are functioning optimally and addressing any issues that may arise. These regular checkups establish a continuum of care, allowing for the establishment of health baselines and facilitating the early detection of problems or irregularities.

Primary care physicians are adept at managing acute or chronic conditions, providing preventative care, and referring patients to specialists when necessary. By prioritizing primary visits, you actively engage in proactive healthcare, enabling timely intervention and promoting long-term well-being.
How primary care helps improve our health?

Primary care can help improve health in a variety of ways. Having a dedicated primary care physician who is familiar with your medical history, from minor ailments to immunizations and blood pressure control, ensures continuity of care. This comprehensive understanding of your health allows for streamlined appointments, eliminating the need to repeatedly explain family medical history or list current medications and dosages.

Additionally, primary care doctors are uniquely positioned to assess your risk for various conditions such as high blood pressure, diabetes, heart disease, and cancer based on thorough examinations and medical records. With this knowledge, they can provide personalized guidance and preventive measures to mitigate these risks.

Primary care practices offer a wide array of services, including preventive care, screenings, and management of chronic conditions such as asthma, hypertension, and diabetes, as well as acute care for immediate health concerns like respiratory issues, digestive problems, or high fever.

Regular checkups and continued contact with a familiar physician enhance the likelihood of early detection of health issues when they are most treatable. Building a rapport with your physician and the practice staff creates a comfortable and supportive environment, making it easier to discuss sensitive topics and receive comprehensive care in a familiar setting.
How often should I see my PCP, if I consider myself in overall good health?

The frequency of visits to your primary care physician (PCP) when considering yourself in overall good health depends on various factors, such as age, presence of risk factors for chronic illnesses, and current health status.

If you are below the age of 50 and in good health, it is recommended to have a checkup with your PCP at least every two to three years. However, if you are 50 years or older, it is advisable to schedule an annual visit with your primary care physician.

In cases where you have multiple underlying health conditions, your doctor may recommend more frequent visits to ensure proper management and monitoring of your health. It is important to consult with your PCP to determine the most appropriate frequency of visits based on your individual circumstances.

Let our team of medical professional's help keep your health in check today! Schedule your next appointment now! Primary care is available at PrimeHealth Primary Care. For more information, contact us today or request an appointment online. We are conveniently located at 3014 53rd Ave East, Bradenton, FL 34203. We serve patients from Bradenton FL, Ellenton FL, Palmetto FL, Rubonia FL, Foxleigh FL, and West Samoset FL.