What You Need to Know About Blood Testing?
Undoubtedly, a blood test is the most convenient preventive method for determining how healthy and how well your organs are working. At PrimeHealth Primary Care, our experienced healthcare professionals provide safe and efficient blood tests to track your overall health or assist in the diagnosis of medical disorders. For more information, contact us or request an appointment online. We are conveniently located at

3014 53rd Ave East, Bradenton, FL 34203

.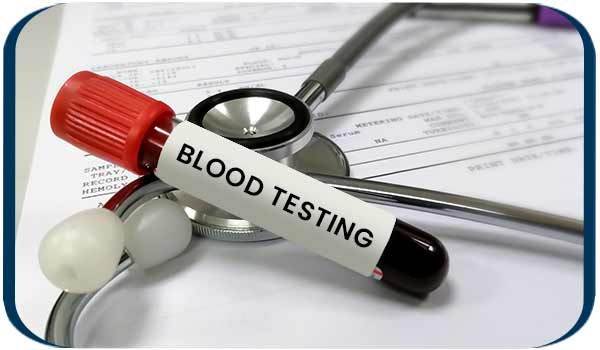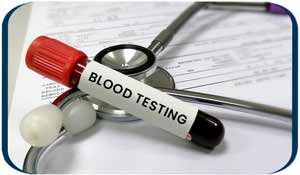 Table of Contents:
What do I need to know before a blood test?
Why and when do you need blood work?
Can a blood test detect most illnesses?
How is a blood test done?
A blood test, which is when blood is drawn and clinically analyzed, is commonly performed as part of a routine physical or because you're displaying certain symptoms. Many types of blood tests can be used to detect variances within the body, allowing your doctor more insight into what's going on inside your body.
At PrimeHealth Primary Care, we offer professional, safe, and efficient blood testing so that you can get the answers you need without delay.
What do I need to know before a blood test?

An experienced and licensed healthcare provider will take a sample of your blood via a small needle inserted gently into a vein (most commonly on your arm). This process is also known as a blood draw and is quick, relatively non-invasive, and mostly painless with the majority of patients only reporting a small pinching sensation.

Before scheduling your appointment, clarify with your doctor whether there are any prerequisites that you should be adhering to. For example, certain tests require you to fast for a certain number of hours before getting your blood draw.

It's also important to ensure you stay hydrated before your test as this can help speed up the process.

In addition, you should also mention to your clinician if you have any anxiety about getting your blood drawn, as they'll be able to help you prepare and cope with the procedure.
Why and when do you need blood work?
 
Blood tests are issued when your doctor wants to measure and/or examine blood cells, chemicals, protein levels, or other biological substances within the blood. It can be issued as part of a regular check-up or if you're displaying symptoms that suggest an underlying problem. 
 
Blood tests can also be used to:
 
• Assist in monitoring a chronic disease or condition. 
• Check how well your organs are functioning. 
• Find out if the treatment plan you're on is working. 
• Help diagnose bleeding and/or clotting disorders.
• Help diagnose certain medical ailments or conditions. 
• Identify if your immune system is working properly. 
 
Your primary care physician will inform you if they think a blood test is necessary and will often submit the requisition for you online or give you a physical copy to submit in person. 
Can a blood test detect most illnesses?
 
Blood testing can provide a wide gamut of important information about your health which can then be used to help identify and diagnose medical conditions. While blood tests play a key role in detecting many illnesses, additional tests may be required to accurately diagnose certain diseases and ailments. Not all ailments and illnesses will be detectable via a blood test which is why it's important to do comprehensive testing to narrow in on what's going on. 
 
It's important to note that an abnormal blood test result doesn't always mean you have a serious medical condition. However, blood tests can aid in the early identification of anomalies which often prevent more complex issues from developing. 
How is a blood test done?

When you're issued a blood test, a lab professional, known as a phlebotomist, will typically collect your blood sample via a vein in your arm using a very small needle. The blood drawn from the need is collected into a small vial, which is then processed by the lab so the results can be analyzed. 
 
The blood drawing process is typically complete within less than 5 minutes and is relatively painless, with most patients only reporting a slight pinch at the injection site. Once the lab work has been processed, the results will be sent to your doctor where they will then be conveyed to you. This process can typically take between 2-4 days. 
 
Those patients that have a fear or anxiety surrounding needles or blood will want to talk with their physician before their scheduled appointment. They'll be able to suggest coping strategies and/or alternatives (if possible), and better set you up for success moving forward. 
 
If your physician has requested you get blood work done, look no further than PrimeHealth Primary Care. Our professional and experienced medical team will give you the expert care you need to help safeguard your health now and into the future. For more information, contact us or request an appointment online. We are conveniently located at 3014 53rd Ave East, Bradenton, FL 34203. We serve patients from Bradenton FL, Ellenton FL, Palmetto FL, Rubonia FL, Foxleigh FL, and West Samoset FL.