What Do Common Blood Tests Check For?
Blood tests play a valuable role in preventative health care due to their ability to detect a wide range of health problems. They examine red and white blood cell counts, platelet levels, organ function, glucose and cholesterol levels, as well as particular indicators for diseases such as diabetes and autoimmune diseases. Blood tests show essential information and assist doctors in making suitable plans. Blood tests are available at PrimeHealth Primary Care. For more information,

contact us

or

schedule an appointment

online. We are conveniently located at

3014 53rd Ave East, Bradenton, FL 34203

.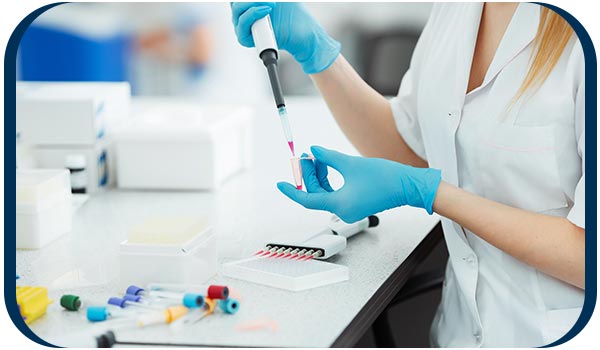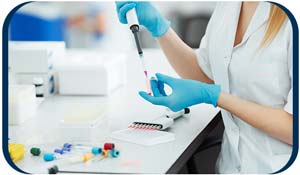 Table of Contents:
What shows up in a common blood test?
What do regular blood tests check for?
What is the most important blood test to take?
How many blood tests should you have?
What shows up in a common blood test?

A common blood test encompasses a variety of assessments that provide valuable information about your health. These tests are frequently conducted during routine physical examinations or when specific symptoms are present.

Blood tests cover a broad range of aspects. Some focus on examining your blood cells and platelets, while others analyze substances within your blood, including electrolytes, proteins, and hormones. Certain tests measure the levels of specific minerals present in your bloodstream. These tests help determine if your blood is functioning properly.

For instance, red blood cells play a crucial role in transporting oxygen throughout your body. A blood test can reveal if you have low levels of red blood cells, indicating a potential condition called anemia. Microscopic examination of your blood cells may also reveal abnormalities in size or shape, which could indicate blood disorders or blood cancers.

Blood tests also provide insights into the levels of enzymes and electrolytes in your body. Enzymes are proteins that accelerate chemical reactions involved in the breakdown and buildup of substances within your body. Electrolytes, on the other hand, play vital roles such as regulating chemical reactions and maintaining fluid balance between your cells and the surrounding environment. Assessing the levels of these enzymes and electrolytes helps determine if they are within the normal range, indicating proper bodily functioning.
What do regular blood tests check for?

Regular blood tests serve as an important tool in monitoring and assessing various aspects of your health. The specific components checked can vary, but they typically encompass key parameters.

One common blood test is the complete blood count (CBC), which examines your red and white blood cells, as well as measures hemoglobin levels and other blood components. By analyzing these factors, the CBC can detect conditions such as anemia, infections, and even blood-related cancers.

Another frequently performed blood test is the basic metabolic panel, which evaluates the function of vital organs like the heart, kidneys, and liver. This panel assesses blood glucose, calcium, and electrolyte levels, providing valuable insights into these essential bodily functions.

Additionally, to assess the risk of heart disease, you may undergo a lipoprotein panel. This test measures the levels of different fats present in your blood, including high-density lipoprotein (HDL), low-density lipoprotein (LDL), and triglycerides.

The most common diseases diagnosed by blood testing include cancer, anemia, coronary heart disease, diabetes, and HIV.
What is the most important blood test to take?

The most important blood test to take will be dictated by specific health factors concerning each patient, however, one of the most commonly ordered and important blood tests is the complete blood count (CBC). This test holds significant value as it provides valuable insights into your overall health by examining your blood cells.

The CBC is a powerful tool that can help detect infections, identify inflammation, and even reveal imbalances in your diet. When certain micronutrients are deficient, it can impact the normal production of blood cells in your body.

Monitoring your CBC values is crucial because they play a substantial role in your quality of life and long-term well-being. For instance, a low hemoglobin level detected through the CBC may explain feelings of fatigue and low energy, while a decreased white blood cell count can make you more susceptible to infections.

By assessing these blood cell parameters, the CBC offers valuable information that helps you and your doctor understand your health status and address any issues that may arise.
How many blood tests should you have?

Blood work is a standard component of most routine well visits for adults, serving as an essential tool for early disease detection, even in individuals who appear healthy. The specific blood tests ordered by a healthcare practitioner will vary based on factors such as age, gender, medical history, and family risk factors.

These tests aim to establish baseline measurements of blood sugar levels, blood cell counts, and metabolic function, which assess how efficiently your body converts nutrients into energy. Typically, doctors will order comprehensive panels that encompass multiple tests in a single blood draw. For instance, during your annual well visit, your doctor may recommend a Complete Blood Count (CBC) and Basic Metabolic Panel (BMP) to evaluate various health indicators.

Additional tests may be recommended based on factors such as your age, lifestyle, and personal or family medical history. The frequency and extent of blood tests will be determined by your doctor, ensuring that appropriate screenings are conducted to monitor your health effectively.

Learn more about the benefits of blood tests and how they will help keep your health in check! Schedule your next appointment now! For more information, contact us today or request an appointment online. We are conveniently located at 3014 53rd Ave East, Bradenton, FL 34203. We serve patients from Bradenton FL, Ellenton FL, Palmetto FL, Rubonia FL, Foxleigh FL, and West Samoset FL.