Why Do You Need a Primary Care Physician?
Primary care is a very important aspect of your healthcare management plans. Primary care physicians and clinics are available to help you when you need them most and can refer you to specialists if necessary. For more information, please

contact us

or schedule an

appointment online

. We are conveniently located at

3014 53rd Ave East, Bradenton, FL 34203

.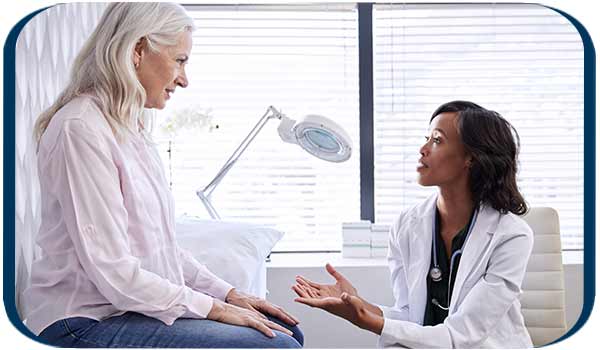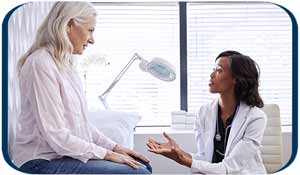 Table of Contents:
What conditions can a Primary Care Physician treat?
Why is primary care important?
What are the benefits of seeing a primary care provider regularly?
Primary care physicians are trained and experienced medical doctor who works on preventing, diagnosing, and treating their patient's large variety of skill sets to ensure their patients get the care they need to return to normal as soon as possible.
What conditions can a Primary Care Physician treat?

A primary care physician is like a manager, but they manage your health. Primary care clinics, long-term care clinics, private practices, outpatient hospitals, inpatient hospitals, and group practices all have primary care doctors that are a manager of your health.
 
Your primary care physician is the first person you should be visiting when you come down with the flu or need vaccinations, need help managing your diabetes, looking to quit smoking, or considering healthily losing weight. Primary care physicians are trained to handle any aspect of healthcare, but they also work with many specialists as well in case your condition needs more focused specialty care.
 
Primary care physicians work to manage your health by providing routine physical exams which should be done annually, helping you stay up-to-date on your immunizations, providing wellness screenings, and preventative care.
 
Primary care physicians can also diagnose many common illnesses and chronic conditions including obesity, diabetes, and hypertension, and continue helping by managing the condition.
Why is primary care important?

Primary care is important as it provides integrated and accessible healthcare services by qualified physicians who are held accountable for their client's personal healthcare needs. Physicians working in primary care work hard to develop sustained partnerships with their patients while continuously practicing family care in the medical industry and community.
 
Primary care goes beyond treating patients for their aches and pain, or illnesses, as a physician provides comprehensive care which includes:
 
• Diagnosis and treatment of most forms of illness
• Injury treatment
• Counselling
• Disease prevention, screenings, and management
• Providing education and information on related diseases in regard to prevention, management, and treatment
• Coordination of your healthcare between your family physician and other medical specialists if needed
• Referrals to medical specialists
 
Children and adults should have a primary care physician as a part of their medical team to oversee their health while helping them prevent disease and identify any risks that may affect them. Primary care physicians also coordinate and manage chronic disease with their patients as well as any specialists that work with them.
 
Mainly, primary care clinics focus on health, wellness, and prevention services, these services help to keep our patients healthy, and free of disease, including offering acute healthcare for patients that have illnesses or injuries.
 
Primary care physicians monitor the patient's conditions through consistent regular check-ups done annually and track any changes to the patient's health while offering recommendations to specialty physicians if needed.
What are the benefits of seeing a primary care provider regularly?

Visiting your primary care physician provides many benefits. Seeing them consistently allows them to review your health and wellness needs and determine what changes need to be made. Your health is their priority, and visiting your primary care physician regularly will help with that, including:

• Providing an accurate diagnosis of any signs or symptoms the patient may be experiencing.
• The visit to your primary care physician is much lower on average, as you will have less time waiting for your primary care physician to diagnose and treat you than if you visited an emergency room.
• Patients can put their trust in their primary care physicians as they have a better idea of their past medical history, and what they need the most help with.
• Primary care physicians cannot only work with specialists but refer you to one if needed.

Putting your trust and health in the hands of your primary care physician will be one of the better decisions you will make. Contact us or schedule an appointment online. We are conveniently located at 3014 53rd Ave East, Bradenton, FL 34203. We serve patients from Bradenton FL, Ellenton FL, Palmetto FL, Rubonia FL, Foxleigh FL, and West Samoset FL.